About
Cogent
Cogent Innovations Private Ltd. is a part of the Cogent Group whose strength lies in the ability to innovate and look at things differently for this often brings a change in perspective. Be it in mode of operation or presentation the Cogent team has succeeded in bringing out products that are different and yet better tailored to suit the user. A lot of effort has been put into making the presentation of the product just right, for often, the clarity and ease of presentation goes a long way in making a product more user-friendly.
Cogent's specialists apply their expertise to every step of service delivery – from scoping and planning through to implementation and ongoing support.
We're all about helping you do your business better – increasing competitiveness, better utilizing resources and increasing productivity. We offer solutions that change and grow with your business and you get the most out of your resources.Pick our brains. Make Cogent your IT advisors and let us help you make the right decisions for the future of your business.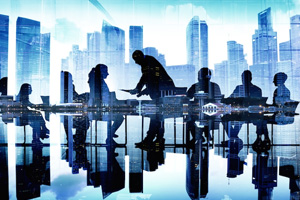 The Cogent
Difference
History & Experience
Cogent has a proud 12-year history as one of India 's leading provider of telecommunication and business solutions. Our commitment to outstanding delivery of unique solutions and continually high standards of ongoing service and support for our customers has resulted in Cogent being the preferred choice for thousands of businesses in India and overseas for several years.
Only Nationwide Company of Our Kind
We are the only company of our kind to have a true nationwide and international presence. With installations all over India and abroad, you can rely on consistently superior service and support for all of your installations.
We recommend what's best
As an established quality developer, we will recommend the most ideal solution for your business requirements. We sell, service and support only the products we consider to be the best in the world. Our strategic partnerships with leading international suppliers ensure that we can always offer our customers choice and quality.
Our People Have a Vision To Be The Best
Our people are what sets Cogent apart in the telecommunications and IT market – we genuinely care about getting it right for our customers. We are dedicated to helping you do your business better. Our vision is to be the best and you can be assured that we will do what it takes to get there.